Inger Marie Gundersen was born in the small town Arendal, at the south coast of Norway, February 13, in 1957.
She grew up as an only child with her parents in a peaceful environment, close to nature.
In her childhood there was time for both outdoor and indoor activities. Parents, Grandparents, aunts, uncles,cousins and friends played an important role during these young years.
She got a fascination and joy for music from early childhood. Her father played guitar and he filled the home with singing and music almost everyday, and this probably has influenced his daughter a lot. When she was an adult, Inger Marie studied at University of Agder, and got a bachelor degree in Health and Social work. However she always knew that she really was a singer, and that it was music she was going to keep up with.
Inger Marie is also a mother to a daughter and a son.
Experience and dedication

Inger Marie waited for many years before she ventured upon a solo career. She has ample experience tough, from many years activities in the music field. For nearly 40 years she has been active as vocalist in several bands. Ranging from a youthful rock band to a six year period as lead singer of a jazz big band. She has also fronted her own jazz quintet "My Favorite Strings", as well as collaborating with several excellent jazz musicians. The Swedish guitarist Ulf Wakenius and pianist Lars Jansson, Norwegian trumpeter Mathias Eick, Swedish guitarist Georg Wadenius, Norwegian trumpeter Per Willy Aaserud, Danish jazz double bassist Jesper Bodilsen and Danish drummer Morten Lund, among others.
Recording debut
Having gathered a lot of experience and "paid her dues", Inger Marie finally decided to enter the studio to record her debut solo album "Make This Moment" in 2004.
The time was right. Years of singing had matured her voice into an instrument of impressive sensitivity and perfection. Producer Lars Martin Myhre, himself a brilliant musician and a major artist in Norway, says that he never had got a bigger surprise than the one he got when Inger Marie started singing in the studio. She was displaying a voice so controlled, so beautiful and so personal at her first recording date, that the seasoned producer was stunned in admiration of the awareness, the warm and direct communication in her voice.
Make This Moment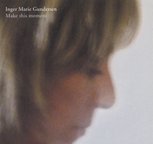 "Make This Moment" was released in Norway, October 2004, by a small local record company, Kultur & Spetakkel (Culture & Riot). The album received great international reviews and instant recognition by jazz affectionados.
After some months Inger Marie's voice started touching hearts and impressing music lovers in places far from Norway.
Japanese record buyers discovered her album, which started selling hundreds, then thousands, in Japanese record stores. Record companies in Korea, The Philippines, Hong Kong and soon also Japan, licensed the album and launched local releases.
The album has been distributed in 25 countries in Asia and Europe. Her music has touched the hearts and souls of thousands of listeners.
Shows and more
Since the autumn of 2005, Inger Marie and her band/ musicians, have been performing concerts, playing at festivals and participated in television- and radio shows in various locations. Numerous concerts and TV performances in Korea and Japan. Performances in Hong Kong, France, Germany, Czech Republic, Austria, Poland and Denmark have been highlights, as well as several successful performances at music festivals, clubs and various arrangements in Norway.
By Myself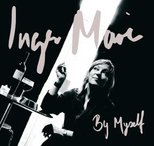 On her second album, "By Myself", Inger Marie was signed by the Danish record company Sundance Music & Stunt Records www.sundance.dk . Producer Søren Sigumfeldt.
She recorded the album in Nilento Studio in Gothenburg, Sweden, with her handpicked Norwegian musicians. In addition she invited the Swedish guitar virtuoso Ulf Wakenius to play with her.
Other guest performers included the Norwegian trumpeter Gunnar Halle and Danish Niclas Knudsen on electric guitar. The album has been released in most European countries, in Hong Kong, South Korea and Japan, among others.
The attached musicvideo, "I Don't Want To Talk About It", was recorded in Copenhagen. Produced and recorded by the Danish photographer Stephen Freiheit. The song was also promoted in Norwegian television and radio. The album was ranked in top 3 on the HMV`s Jazz best seller list in Japan for several weeks.
My Heart Would Have A Reason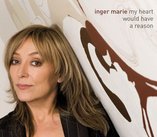 In 2009 she released her third album, "My Heart Would Have A Reason". With this recording she continued to interpret well known songs in her own way.
Swedish guitarist Georg "Jojje" Wadenius was the producer and co-arranger. The album was recorded at "Musikkloftet" in Asker, and "Stable Studio" in Oslo, Norway.
A music video was recorded by Stephen Freiheit to the track "Somethings Never Change". Label, Sundance Music & Stunt records.
For You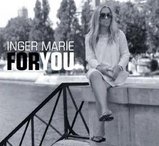 In May 2011, in Lars Nilsson's Nilento Studio outside Gothenburg, Sweden, Inger Marie and her five Scandinavian musicians met with Rasmus Solem, her musician for several years, and now also her producer, and created "For You".
Ulf Wakenius and Inger Marie joined forces once again, together with a Scandinavian dream team. Featuring Swedish Lars Jansson on piano, the two Danes Jesper Bodilsen on bass and drummer Morten Lund, not to forget the wonderful trumpeting of Norwegian Per Willy Aaserud on several tracks.
This album includes a beautiful version of the perhaps most successful song ever from a Norwegian pop group, AHA's "Take On Me".
Japan and South Korea

Inger Marie has played several tours in Asian countries from 2006 to 2020. Primarily in South Korea and Japan. She has toured totally 17 times in South Korea, where she's got a numerous dedicated fans and a big market for her music.

South Korea has become like a second home country for Inger Marie. The people, the surroundings and the culture have touched her deeply, and still continues to do so after all these years.
Here are some highlights.

Highlights

2007: NORWAY DAY in Busan - South Korea
Gala Dinner concert/show on the occasion of the annual event; Norway Day. An event arranged for Norwegian - Korean cooperation and business.
Host: The Royal Norwegian Embassy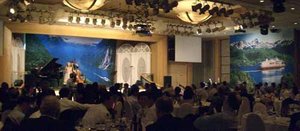 2009: INTERNATIONAL SYMPOSIUM « Arirang to the world» in Seoul - South Korea

Inger Marie was invited as special guest to held a speech/ lecture about Arrange « The song of Korea» , and the title of her lecture was: «The open melody and healing sound» . She also did a short concert at this international event. It took place at « THE NATIONAL FOLK MUSEUM OF KOREA»
Projectmanager/ Host: Ministry of Culture, Sports and Tourism in Korea
2010: 60 YEARS ANNIVERSARY OF THE NORWEGIAN WAR VETERANS FROM THE KOREAN WAR.
Inger Marie was invited to have a concert for the Korean war veterans at the embassy`s official residence. A solemn ceremony, and it was a great honor and pleasure to be invited. Host: The Royal Norwegian Embassy in Seoul.
2012: OFFICIAL VISIT BY THE PRESIDENT OF SOUTH KOREA:
Inger Marie felt it was a great honor and pleasure to be solemnly invited as VIP guest for dinner at Akershus Castle, on the occasion of the official visit of the President of South Korea. Host: The Norwegian Government by prime minister Jens Stoltenberg.
In 2013 she also started to work with some excellent Korean jazz musicians. Sungsu Kim, Sungbae Kim, Youn Woo Park and Dongjin Shin. In recent years she has collaborated and toured South Korea with these musicians, and the Norwegian trumpeter Per Willy Aaserud.


2014: NORWAY DAY in Seoul - South Korea
Gala Dinner concert/show. Host: The Royal Norwegian Embassy
KOREA EUREKA DAYS in Oslo
Gala Dinner concert together with Norwegian and Korean musicians
Host: MEC International Co., Ltd
In February 2015 Inger Marie invited her South Korean bassist Sungsu Kim to Norway, for their first job in her home country. It was a success, and has evolved into both a musical relationship and a personal friendship.

2015: EUROPEAN JAZZFESTIVAL in Seoul


I2016: PEACE CONCERT AT IMINGJAK

In September 2016, Inger Marie came back to Korea for her first performance with the reputable Gyeonggi Philharmonic Orchestra. Her Korean band also attended at the great peace concert in Imjingak in front of 3000 spectators, near the North-Korean border.
The Korean professor of contemporary music, Mr. Woohyuk Choi, arranged her songs for the Orchestra.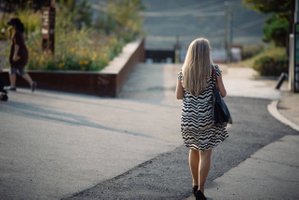 Inger Marie, near the North-Korean border.
2017: NORDIC CULTURE FESTIVAL in Seoul
2019: VOYAGE TO KOREA at the Norwegian Opera & Ballet in Oslo
Exclusive VIP concert in relation to the State Visit from the Republic of Korea. In honour to their Majesties King Harald V and Queen Sonja of Norway & His Excellency President MOON Jae-in and First Lady KIM Jung-sook of the Republic of Korea.
- A journey through the rhythm and spirit of Korean music from the past to contemporary K-POP.
Inger Marie says that this was a great and special surprise and touching experience to be a part of.

Feels like home
Inger Marie's fifth album, "Feels like home" was released in April 2018 and received very good reviews in many countries.
More touring and concerts
In 2019 Inger Marie had a concert tour in southern Norway, arranged by South Norwegian Jazzcenter.


First China tour
In October 2019 she made her first China round trip tour together with her Norwegian musicians/band. It was a 12 days tour arranged by her Chinese promoter/ manager Mr. John Ho, JCM music. They played their first concert at fashionable Cloud 9, the famous jazz and avant-garde club, a legend of Beijing`s music scene .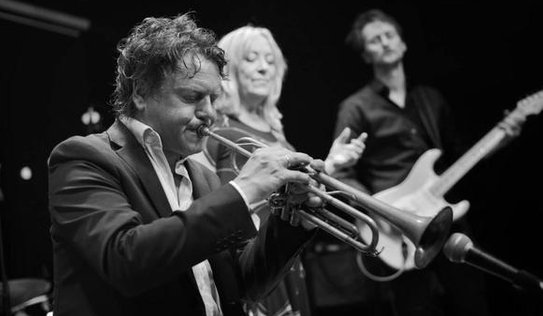 Last concert on the tour was at Taipei International Jazz festival in Taiwan. There they played for more than 4000 people.